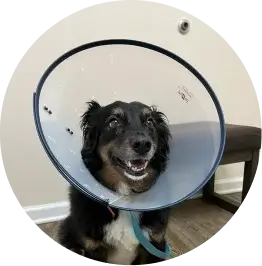 Excellence in Veterinary Surgical Care & Service
Ballston Animal Hospital is proud to offer the most advanced surgical techniques and technology. Some surgical procedures that we commonly perform include, but are not limited to, spay and neuter, growth removal, oral surgery, cherry eye correction, entropion (eyelid surgery), splenectomy, abdominal exploratory surgery, and amputation.
Surgical services and facilities include:
Fully trained veterinary and technical staff, ensuring the safest, most efficient, state-of-the-art procedures
Comprehensive blood testing, both diagnostic and monitoring
Advanced sterilization techniques
Oxygen saturation and blood pressure monitors
A dedicated and fully trained surgical technician continuously monitors patients during anesthesia.
Surgical Admissions
Prior to surgery, typical instructions are as follows:
No food after 10 p.m. the night before surgery (water is OK)
Arrive at the hospital between 7:15 and 8:30 a.m. the morning of surgery
Pre-surgical blood work is required for all patients at least several days prior to anesthesia
Accurate contact information is obtained so that we may keep you informed of your pet's progress
At admission, we will discuss with you any questions you may have about your pet's procedure (risks, possible complications, recovery)
The day of surgery, please note that:
Your pet will be assigned a technician who can update you—feel free to call for a status report
Your veterinarian will call you with a full report after the surgery
Post-surgical instructions:
Always follow your pet's discharge instructions
Monitor the incision for swelling and redness
Take note of your pet's appetite and water intake
Maintain bandages and administer medications as instructed
Return for follow-up as directed
Call us at 703-528-2776 to schedule an appointment for a surgical consultation or book a visit online.