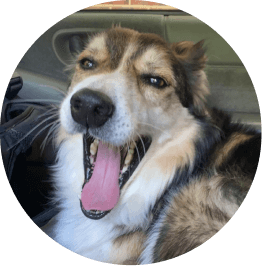 Pet Dental Care — Your First Defense Against Disease
Regular dental care is important to maintaining your pet's teeth, as well as to support good general health, prevent infection, and avoid disease. At Ballston Animal Hospital, Pet Dental Health Month is Every Month! Schedule your cleaning within a month of your wellness visit for 10% off!
Please fill out your information here and a staff member will reach out to you shortly.
Unfortunately, the negative consequences of ignoring dental hygiene in pets might be:
Poor nutrition due to inability to grind or chew foods
Weight loss
Damage to heart, kidney, or liver from bacterial infections
Chronic pain
You are your pet's first defense in maintaining good oral health. Call us at once if you observe any of the following:
Bad breath
Broken or discolored teeth
Refusal to eat, especially dry food
Pawing the muzzle
Refusal to play with chew toys
Increased drooling
Unusual discharge from the nose
Swelling or sores on the face, jaw, in the mouth, or around eyes
Sudden changes in behavior
Dental Cleaning
All dental procedures require general anesthesia and pre-anesthesia blood tests. We use modern and safe ultrasound to clean each tooth thoroughly, above and below the gum line. Dental technicians polish the teeth to create a smooth, lustrous surface more resistant to plaque build-up. Fluoride treatments help strengthen enamel and reduce tooth sensitivity.
Bringing your pet to us for periodic cleaning is only one part of a preventive dental plan. You play the most important role in your pet's dental health through regular teeth brushing at home.
For information on implementing your home dental care regime, read this American Animal Hospital Association (AAHA) teeth brushing article.
Oral Surgery
Diagnostic tools are important prior to a decision about oral surgery, and we use a state-of-the-art Digital Dental X-Ray Unit. Find out why this technology is important to you and your pet by reading our Radiology page. Our veterinarians perform extractions, when necessary. If advanced dental care is needed, we will refer your pet to a veterinary dentist, a veterinarian who specializes in such things as root canals, fillings, and oral surgery.
We encourage you to explore these websites offering in-depth information on veterinary dental care. The American Veterinary Dental College and the Academy of Veterinary Dentistry.